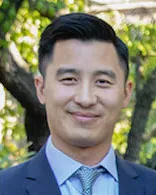 Dr. Yip is a board-certified oral and maxillofacial surgeon and a lifelong native of Southern California. He has completed an extensive education at UCLA and USC. He received his bachelor's degree in psychobiology at UCLA in 2003, and he continued his education at the UCLA School of Dentistry to earn a master's degree in oral biology and oral cancer research in 2007.
During this time, Dr. Yip developed an interest in oral disease and reconstruction, ultimately leading to his training in oral and maxillofacial Surgery. Dr. Yip earned his dental degree from the UCLA School of Dentistry in 2010, and he was subsequently admitted to the competitive oral and maxillofacial surgery residency program at USC. He then earned his medical degree from the Keck School of Medicine at USC in 2013, and completed an internship in general surgery in 2014 at LAC+USC Medical Center.
Dr. Yip completed his training in oral and maxillofacial surgery at USC in 2016 with extensive exposure to maxillofacial trauma, pathology, reconstruction, orthognathic (corrective) jaw surgery, dentoalveolar surgery and dental implants. He is currently an assistant clinical professor at USC's oral & maxillofacial division.
During his training, Dr. Yip also authored several abstracts, chapters and publications. Dr. Yip's interests include photography, golf and travel with his wife