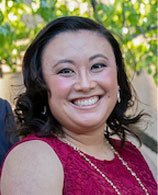 Lauren Odono was born and raised in the San Gabriel Valley, and she has travelled up and down the California coast for her education. Dr. Odono completed her college education at the University of California, Santa Barbara, when she was a student-athlete competing in crew (rowing) and track & field. Her next stop up the coast was to San Francisco, where she attended the University of the Pacific Arthur A. Dugoni School of Dentistry. Finally, Dr. Odono made her trip back to Los Angeles, where she completed a general practice residency and internship and oral & maxillofacial surgery residency training at the University of Southern California.
As a resident, Dr. Odono was able to gain hands-on experience at numerous institutions in the Los Angeles county area, including LAC+USC Medical Center, Children's Hospital Los Angeles, Keck Hospital, Rancho Los Amigos National Rehabilitation Center, Long Beach Miller Children's Dental Health Clinic and the Herman Ostrow University of Southern California School of Dentistry. She was able to participate in numerous surgeries from orthognathics, biopsies, dental and facial trauma and temporomandibular joint replacements to dentoalveolar surgery and implants. Dr. Odono offers a full scope of oral and maxillofacial surgery treatments.
When not at the office, Dr. Odono enjoys spending time with family and friends, fly fishing, attending sporting events, hiking, travelling and cooking. Dr. Odono looks forward to meeting you in the future!